BEST LOGO DESIGN
Magnolia takes home a Silver Medal for the 2022
National Association of Home Builders national awards,
The Nationals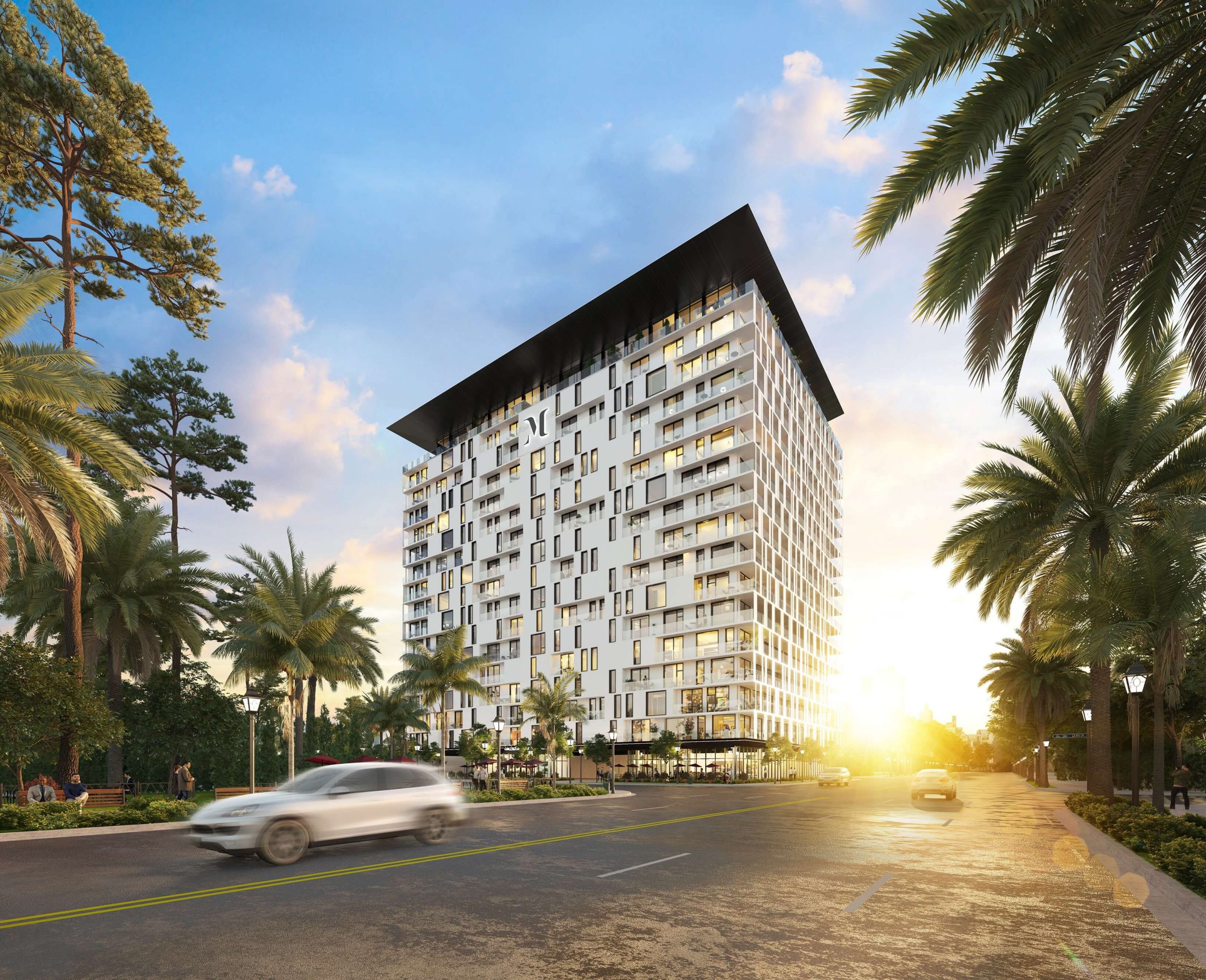 Branding
Positioning
Naming
Messaging + Storytelling
Visual Identity
Print + Digital Design
Graphics + Environments
Web Design + Development
Video + Photography
Renderings
Animations
Virtual Reality
Film + Motion Graphics
MBR was presented with a project that required a sophisticated, contemporary presentation that would complement the architecture and interior design and, ultimately, engage the audience, inspire interest, and generate sales. A careful balance between modern, minimal, and warm, inviting was an important and integral part of our approach.
Magnolia is an exceptional piece of architecture that exemplifies a lifestyle of luxury and amenities. Magnolia's architecture captures a contemporary spirit and modern flare perfectly situated to a tropical setting. Interior and exterior spaces blend seamlessly with a generous rooftop deck and pool. A large bridge spans the entire East side of the building, providing exceptional views and a perfect setting for fine dining.
MBR begin with a strategic approach that would generate a complete, comprehensive solution that complemented the architecture and connected with prospective buyers. We created a brand story and visual identity that combined the subtle beauty of Florida, the essence of the magnolia flower, and the contemporary spirit of the façade design. Adding warm and inviting colors added a visual layering and contrast to the architecture.
Simultaneously, we created a series of renderings and virtual reality that captured the architecture and interior design at different times of the day, showcasing the building coming to life with light and activity. The quality material palette can be seen and felt throughout the building, adding details and a tactility that speaks to the buyers.
A sophisticated website design brings all these elements together in one presentation, providing the viewer with the necessary information to make informed decisions prior to construction. An interactive floorplan tool enables viewers to see each unit directly and fully understand the location, orientation, details, and views.
The branding began with a thorough discovery process, evaluating buy personas, understanding the competition, and immersing ourselves within the local area amenities. Stylescapes were created to bring these elements into a visual presentation, allowing a clear understanding of all of these elements.
The identity design took its cues from the modern façade and juxtaposed it upon a flower. The naming was directly taken from the location along Magnolia Boulevard. Combining these elements with a hand crafted "M" created a layered, sophisticated logo that complements the architecture while referencing the vibrancy of Florida.
A series of 3D renderings were crafted, capturing the building at various times of the day. Interior renderings highlight the warmth and materiality of the interior design, lending an inviting feeling that prospective buyers can immediately relate to. In addition to static views, MBR created virtual reality pieces that along the viewer to further immerse themselves within the spaces. The courtyard was a primary amenity that benefited from a series of dusk images, highlighting the generous pool, views and evening activity.